Filter Reviews
5.0 star rating

4.0 star rating

3.0 star rating

2.0 star rating

1.0 star rating
Absolute delicious!
Review by Sellina Y. on 3 Sep 2022
review stating Absolute delicious!
These are the best fish jerkies I've had,
Absolutely delicious and addicting. My friend brought me a variety bundle two months ago and I ended ordering more after I finished the first batch within a week. Will continue to order again!
True Aloha Spirit
Review by Michael D. on 19 Apr 2022
review stating True Aloha Spirit
You feel a little closer to the islands with this brand of Tuna Jerky. Low key their best flavor, but I buy them all. Smoky, perfect chew, with a hint of sweetness. Keep'em coming!
Love it
Review by Andrew S. on 13 Apr 2022
review stating Love it
Excellent
I have never known just
Review by Sam P. on 21 Mar 2022
review stating I have never known just
I have never known just how much I've needed this in my life until now. I love fish and jerky so this fish jerky is like a dream come true! The flavors are all amazing so far!
Kiawe smoked
Review by Elias M. on 21 Jan 2022
review stating Kiawe smoked
It was good. Not my favorite flavor but still better than expected. I love the spicy Cajun. This is a good flavor.
Great product
Review by john t. on 11 Nov 2021
review stating Great product
Great product
Great !
Review by Nancy L. on 8 Nov 2021
review stating Great !
Like those snacks! They're very tasty . Will buy more later!
Dope
Review by DARRELL T. on 7 Nov 2021
review stating Dope
Dope
Great Jerky
Review by Merab Z. on 22 Oct 2021
review stating Great Jerky
Great Jerky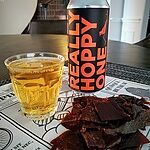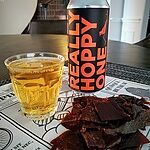 All ordered jerky in excellent
Review by Misako F. on 16 Aug 2019
review stating All ordered jerky in excellent
All ordered jerky in excellent condition and just "hits the spot" for snacking. Tastes good.
Thank you.
Misako
Q: Which flavors contain less or no sugar (like Hawaiian Warrior)?
A: Our Hawaiian Warrior is our only sugar and gluten free option. The only thing that comes close is our limited edition pineapple flavor which uses the Hawaiian Warrior as a base. However, this flavor does have sugar which comes from the pineapple juice that is part of the marinade.
A: The only gluten free jerky we carry is the Hawaiian Warrior. Which is both gluten and sugar free. However, it is very dry and not like our other jerkies as it goes through a different cooking process.